Commercial and Business Moving Services
Movers You Can Count On For Your Business
Simple. Affordable. Transparent Pricing.
Upfront pricing that you can understand.
$150 One Time Truck Fee

$70 Per Mover Per Hour
Experienced Moving Services
Moving your home is one thing, but moving a commercial business can be certainly overwhelming to the average person. Commercial moving takes quite a bit of coordination. This will take some planning; the goal is to have as little downtime as your business can during this move. This means that you might need to move into the night or over a weekend. We can do that. We are happy to work with our clients to ensure as little disruption as possible. Keep on Moving Comapny has done commercial moving services for a number of years and understand the in-depth planning that it takes to have a successful commercial move.
Our commercial moving services can handle moving large equipment as well. We work with clients to move large machines to new locations. If you have tools and dies we can get those for you as well, even if they are not moving. Maybe you need a tool and die taken to the tool shop for cleaning and repair but have no idea how to get it there. We offer commercial delivery services that can handle moving large objects to and from your business.
Planning a commercial move.
Commercial moving will take more planning than residential moving. You may have offices as well as the production floor that all need moved. This is why it is vital that all management is on board with the move and fully understands what is expected from your employees. We work with management to coordinate the move in a manner that will allow everyone to keep up with business the best that we can. While some businesses will see some disruption, some actually nobody from the outside will know. You will be able to move and not skip a beat. It all depends on your business model and how much needs moved and hooked up.


One time $100 truck fee and $60 per mover per hour.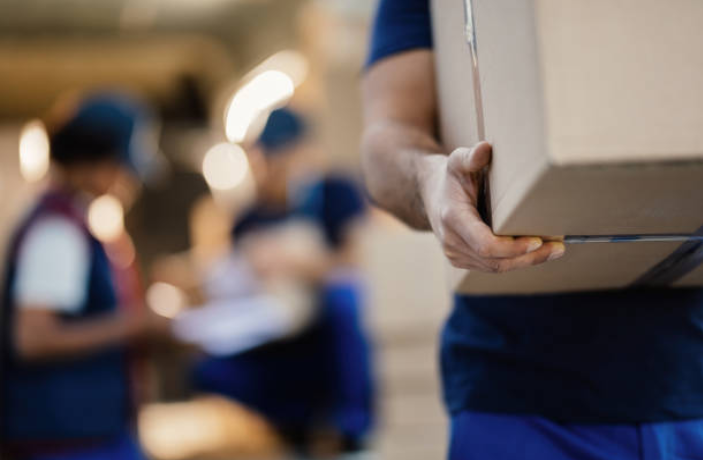 We offer commercial moving services as well as residential services. We can do all the moving and boxing for you or you and your employees can pack their own offices. Commercial moving services are customized to your business and what you need. We offer professional packers, movers, and trucks to get your business from one place to another.
Whether you are looking for commercial movers or needing a residential mover, we are here to help. All of our movers must pass an extensive background check to ensure that we only offer professionals to our clients. We have hourly labor options as well as packing services. We can do everything or work with your employees to ensure your commercial move is a complete success. Give us a call or shoot us an email of what you are looking for and your expectations. We would be happy to assist.
We do offer transparent prices for local moving. Our transparent prices make things simple. One-time truck fee $100 and $60/mover/hour. This is for local only, please call with questions.
What Our Customers Are Saying
Kris Obrez
November 30, 2023.
Nancy Longbottom
November 29, 2023.
Highly recommend Keep On Moving for your moving needs. Brandon & Glen were wonderful to work with. Very professional, courteous and took great care of my belongings. Quick & affordable. Thank you!!
Cheryl Stover
November 29, 2023.
The best move of my life! Brandon and Glen were the absolute best ever, fast, careful, kind, beyond . We have moved across country, and have never experienced the service and care that we did with this move . Thanks again!!!
Jeff Stover
November 29, 2023.
Best movers we have used in our entire life. Not only did they move our entire house in 6 hours and did not scratch or break anything in fact they repaired some of my furniture that had been broken for years. These guys were amazing and strong and careful. Thanks to Brandon and Glen for an amazing moving experience at a very fair price.
theresa hansford
November 27, 2023.
Brandon, Steve and Steven were amazing! We had some obstacles throughout the day but they pushed through it all and did an amazing job! We will definitely use again!
Tracy Rauen
November 26, 2023.
Brandon and Les were amazing. They were very friendly and professional. They were quick and efficient, getting my job done in less than 3 hours!
Bernadette Wayne
November 13, 2023.
First, I compared quotes from a few companies before making a decision, and I absolutely feel confident that I made the best choice with Keep On Moving. The communication with them fantastic from the start. I was always able to reach someone when I needed to, and everything was very transparent the whole way through. Brandon and Glen continued that high-quality communication from the time they let me know they were on the way until they completed the job. They worked efficiently and handled everything with care. I was moving from a 1-bedroom apartment to a 2-bedroom with a lot of stairs, so I was very grateful for the work they did! I would absolutely do business with them again, and I will highly recommend this company for anyone else.
Kathy Turner
November 12, 2023.
My sister and I recently used your services to move. The crew that came were courteous, careful, and accommodating. Part of our move was a baby grand piano. They were very careful handling; and wrapping; and moving; and placing this prized possession . Plus showed considerable patience tweeking the position to get it just right. It is with the highest recommendation that if you have need of a reputable mover in the future, please consider Keep on Moving.
Kelly Blundred
November 11, 2023.
Brandon, Scott, and Shane were fantastic. They showed up on time and were kind, courteous and patient with us as we moved with our three young kids. They also ensured walls, floors, and entry ways were not damaged at the old house and the new house. They worked extremely hard all day long, and never wasted time. I highly recommend Keep On Moving Company!
Hilary McFarland
October 7, 2023.
Learn More About Our Other Services

DELIVERY SERVICES
Precise pickup and delivery times. Take the stress out of renting, insuring, driving, and fueling a large vehicle. We do the work so you don't have to.

LOCAL MOVING
Our family owned and operated business is here to ensure that your move is as simple and smooth as possible. Get a guaranteed quote with precise arrival times.

LONG DISTANCE MOVING
Precise pickup and delivery times. Take the stress out of renting, insuring, driving, and fueling a large vehicle. We do the work so you don't have to.

PACKING SERVICES
Let us save you the time and hassle of packing with our experienced and efficient packing and unpacking services. From just a few items to an entire house or business, we've got you covered!

HOURLY LABOR
Get a team of movers to help load or unload a truck - or at home projects like moving home furniture or organizing your garage. Want to redesign your home? We're here to take the heavy lifting off your hands.