Commercial and Business Moving Services
Movers You Can Count On For Your Business
Simple. Affordable. Transparent Pricing.
Upfront pricing that you can understand.
$100 One Time Truck Fee

$60 Per Mover Per Hour
Experienced Moving Services
Moving your home is one thing, but moving a commercial business can be certainly overwhelming to the average person. Commercial moving takes quite a bit of coordination. This will take some planning; the goal is to have as little downtime as your business can during this move. This means that you might need to move into the night or over a weekend. We can do that. We are happy to work with our clients to ensure as little disruption as possible. Keep on Moving Comapny has done commercial moving services for a number of years and understand the in-depth planning that it takes to have a successful commercial move.
Our commercial moving services can handle moving large equipment as well. We work with clients to move large machines to new locations. If you have tools and dies we can get those for you as well, even if they are not moving. Maybe you need a tool and die taken to the tool shop for cleaning and repair but have no idea how to get it there. We offer commercial delivery services that can handle moving large objects to and from your business.
Planning a commercial move.
Commercial moving will take more planning than residential moving. You may have offices as well as the production floor that all need moved. This is why it is vital that all management is on board with the move and fully understands what is expected from your employees. We work with management to coordinate the move in a manner that will allow everyone to keep up with business the best that we can. While some businesses will see some disruption, some actually nobody from the outside will know. You will be able to move and not skip a beat. It all depends on your business model and how much needs moved and hooked up.


One time $100 truck fee and $60 per mover per hour.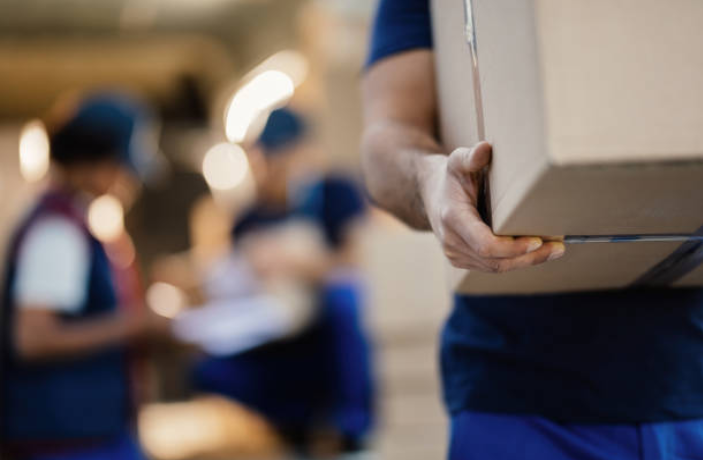 We offer commercial moving services as well as residential services. We can do all the moving and boxing for you or you and your employees can pack their own offices. Commercial moving services are customized to your business and what you need. We offer professional packers, movers, and trucks to get your business from one place to another.
Whether you are looking for commercial movers or needing a residential mover, we are here to help. All of our movers must pass an extensive background check to ensure that we only offer professionals to our clients. We have hourly labor options as well as packing services. We can do everything or work with your employees to ensure your commercial move is a complete success. Give us a call or shoot us an email of what you are looking for and your expectations. We would be happy to assist.
We do offer transparent prices for local moving. Our transparent prices make things simple. One-time truck fee $100 and $60/mover/hour. This is for local only, please call with questions.
What Our Customers Are Saying
Tamara Sullivan
2021-10-20
Local small business with polite, helpful movers who are hard-working and speedy. Highly recommend!
Joe and Robb did a great job delivering my furniture this morning and installed them all together so thanks guys.
Jessica Maybury
2021-10-07
This was my second time using Keep on Moving. Joe & Rob were great!! Helpful and friendly!! Would Recommend Keep On Moving 100 times over!!!
Sam and Randy were the moving machine dream team. They were quick, but took the time to show us how to install the leaf in the dining table. They put everything together (sectional and dining table) and placed it where we wanted. Great team and excellent service!
Westley Farmer
2021-10-04
Angela N Smittie
2021-10-04
I needed furniture delivered quickly. They were responsive and scheduled me within a reasonable time frame. The delivery team was professional, courteous, communicated well and worked fast. They delivered within the quoted time frame and called ahead. Highly recommend.
Kenneth & Rob showed called when they were on their way. Both were kind, respectful, helpful, polite, answered any and all questions, and listen to any concerns. Not that there were any. I will used Keep On Moving for any and all future moves. Price was reasonable, the guys came prepared and got right to it. Keep up the great work guys. Both of you rock!!
Angela Kathmann
2021-09-30
On time, took care to make sure everything was moved as instructed, very quick! Highly recommend!!
The Keep on Moving Company set me up within a 4 hour window from 10am to 2pm however they were there by 10am and called before they came. When i called to schedule my delivery I was scheduled an appointment within 2 days. The guys were quick and professional. I would definitely use them again.
Very professional and efficient! Affordable prices! They arrived before time, which was amazing to me! Joe and Scott was very polite and professional. I will definitely use this company again. I will also refer my friends and family to this company! Awesome work guys!
Learn More About Our Other Services

DELIVERY SERVICES
Precise pickup and delivery times. Take the stress out of renting, insuring, driving, and fueling a large vehicle. We do the work so you don't have to.

LOCAL MOVING
Our family owned and operated business is here to ensure that your move is as simple and smooth as possible. Get a guaranteed quote with precise arrival times.

LONG DISTANCE MOVING
Precise pickup and delivery times. Take the stress out of renting, insuring, driving, and fueling a large vehicle. We do the work so you don't have to.

PACKING SERVICES
Let us save you the time and hassle of packing with our experienced and efficient packing and unpacking services. From just a few items to an entire house or business, we've got you covered!

HOURLY LABOR
Get a team of movers to help load or unload a truck - or at home projects like moving home furniture or organizing your garage. Want to redesign your home? We're here to take the heavy lifting off your hands.