Our family-owned and operated business is here to ensure that your move is as simple and smooth as possible. Serving Eastgate, Ohio and the Greater Tri-State area for all your moving and delivery needs. 
we are good at what we do
We are here to assist You
Our family-owned and operated business is here to ensure that your move is as simple and smooth as possible. Serving Eastgate and the Greater Tri-State area for all your moving and delivery needs. Whether it's a local move or long distance, furniture delivery or assembly, organizing your garage or moving an entire office – we do it all. Keep On Moving Company is a part of our family, so you can trust that we will deliver the best service from our family to yours! We keep on moving, so you don't have to!
Services Offered in Eastgate, ohio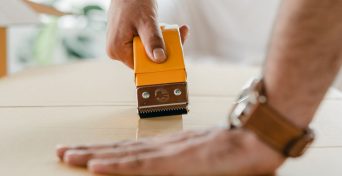 PACKING Services
Eastgate
Let us save you the time and hassle of packing with our experienced and efficient packing and even unpacking services. From just a few items to an entire house or business, we've got you covered!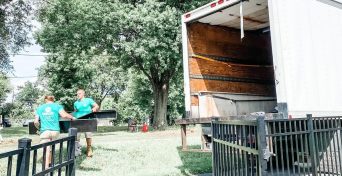 Our family owned and operated business is here to ensure that your move is as simple and smooth as possible. Our prices are upfront and simple to understand with precise arrival times.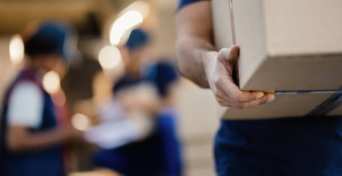 DELIVERY SERVICES
Eastgate
Precise pickup and delivery times. Take the stress out of renting, insuring, driving, and fueling a large vehicle and call us today. Whatever you need delivered, we do the work so you don't have to.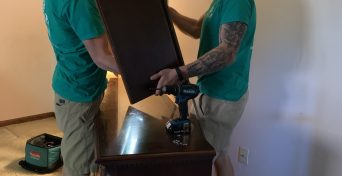 Get a team of movers to help load or unload a truck – or at home projects like moving home furniture or organizing your garage. Want to redesign your home? We're here to take the heavy lifting off your hands.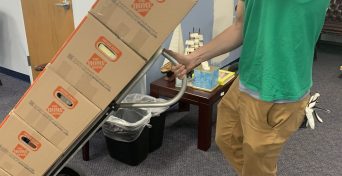 Commercial Moving
Eastgate
We know the importance of efficiency when moving a single office or moving an entire office building. Let us customize your business move today. Contact us to start planning your business move today.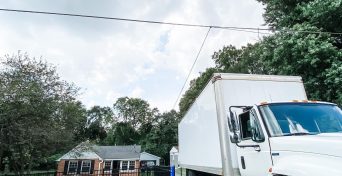 Across the country or across the state, moving any distance can be a challenge. You can trust Keep On Moving Company to get your items where they need to go – no matter the distance. 
WHY CHOOSE KEEP ON MOVING COMPANY
for all of your delivery, moving and hauling needs?

Steve Taylor
September 22, 2022.
Just an excellent group of people. Ben, Cody, Quentin, and Nick did an incredible job! Great care was taken with everything and they worked hard and fast. I could not be happier with Keep on Moving!
Haylee Bisig
September 21, 2022.
We recently moved to a new home and after calling around, ultimately chose Keep On Moving Company based on their values and family oriented business approach. Ben, Randy, Cody and Mike were hard workers! We had a lot of heavy furniture and tons of boxes, but they made the (very long) day a fun one. From singing to songs, engaging in playful banter with one another, and praying over us at the end of the night, we felt comforted with the move and happy with the company we chose! Thank you, Ben, Randy, Cody and Mike for your professionalism and hard work!
Gregory Dixon
September 10, 2022.
This is hands down the BEST moving company I have dealt with. I had a last minute need to get some items from one house to another and it was accommodated on one day of notice. I have moved all over the country and experienced great and not so great moving businesses, so take this seriously... This place is amazing. From the person on the phone who set everything up to the two young, hard working, professional, prompt and very friendly gentlemen, it was the best. Kenneth and Nick were their names and they earned every penny made moving my items. You have earned a loyal customer and I will be calling for any future movings needs I may have. Cheers!
lane4848 ryan
September 7, 2022.
The two gentlemen that moved me, Kenneth & Mike, were very professional, courteous and hard working. I will most definitely use this company again in the future and will request these two guys. Very pleased with my experience.
holly mayfield
August 26, 2022.
They were very professional and went over and beyond what was expected of them. Definitely would recommend this company!
Nicci Aker
August 26, 2022.
Hired this company to move my one bedroom apartment, was a great value at $240 two men for two hours. Professional, one did steps really good and the other one, did not. Both took great care of my things and we're a pleasure to work with!
Carly Battaglia
August 14, 2022.
We were so happy with Sam, Ben and Mike! They were super on top of everything in addition to being really friendly, which is always nice during the stress of a move. We have moved several times and this was definitely one of our best experiences. It was also nice to not be charged extra for a weekend move or any other hidden fees like a lot of other companies do.
Maily Pham
August 7, 2022.
Phillip and his team were absolutely amazing to work with. These guys are hard working, honest, such an accommodating, group of individuals. I called several moving companies and their pricing was so reasonable and they worked with our availability. We called them Friday and they were ready Sunday to help unload a packed 27ft trailer into a storage unit with just two people in 3 hours. Highly recommend and will use them again in the future!
Arlene Hodgkiss
July 23, 2022.
Mike and Kenneth were absolutely wonderful. I cannot say enough good about them and I wish you had 10 stars because that's what I would give them. I definitely will be using Keep on Moving again.
Brent Clark
July 23, 2022.
Would highly recommend. Our move was completed faster than anticipated. Ben, Coty and Isaiah were great!
We Will Help You Every Step Of The Way
Call us anytime to get a quote in under five minutes with precise arrival times.